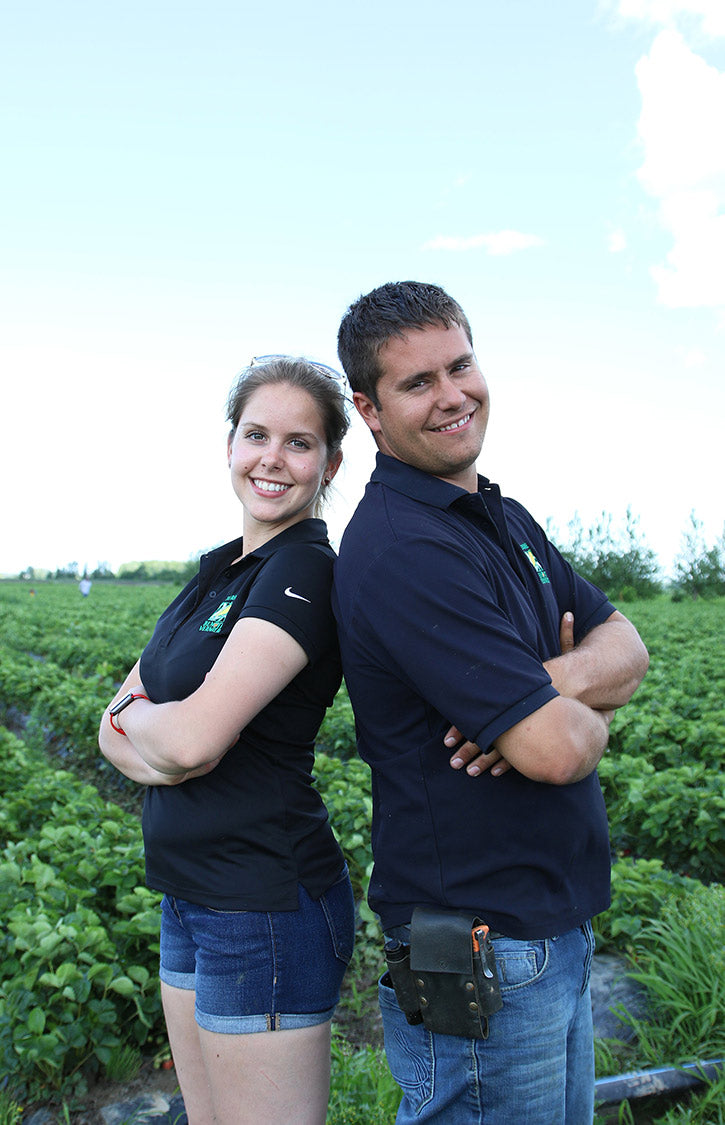 Founded in 1978, the family business located west of Montreal has become the largest producer of sweet corn and pumpkins in Quebec. From the age of 16 and cultivating only 3 hectares of sweet corn at the start, Benoit Vernier knew how to modernize the farm and adapt it to the market while ensuring that he was competitive until he became the model of efficiency that he is today..
We take pride in presenting ourselves as the generational company that we are, which never stops innovating to offer you the best products possible. We believe that everyone should have access to fresh and tasty local products. why we work on it every day Why we continue to invest so much to develop new markets.
Inspired by family values, we are committed to a job well done and respect for quality products. With more than 40 years of experience under our belt, we are happy to point out that we are also part of the responsible IPM culture for the environment.